We think you'll be interested in...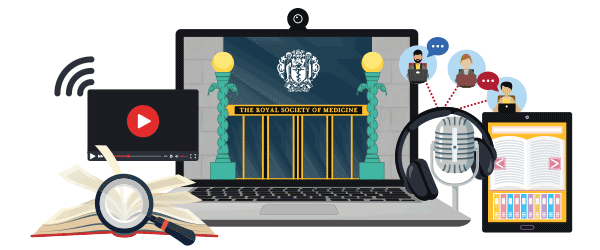 Welcome to your new RSM enews. Each month we will be bringing you all kinds of content relevant to Military Medicine, e-resources available to RSM members, as well as new and exciting projects from around the RSM. Please scroll down to see what we have for you this month.
Nike Sneakers | Nike SB Dunk Low White/Pine Green Top Quality Shoes CU1727-102 , Sciaky


"To those of you working on the frontlines caring for people with COVID-19, I would like to express our gratitude and respect on behalf of all of us at the RSM." - Fiona Moss, Respiratory Doctor and Dean of The Royal Society of Medicine.
Dear fellow members of the RSM

As we all adapt to the rapidly unfolding COVID 19 pandemic and its profound effects on every aspect of life, it is timely to share an update on the activities of the Defence community to support the national effort to fight the pandemic.

Across Defence large numbers of military and military medical personnel are working exclusively on COVID 19. The NHS takes primacy and military personnel have been moved to wherever the NHS needs them most. While we will continue to have troops serving on Operations overseas , the majority of the Armed Forces are completely focussed on COVID 19. From the highest levels at the MoD liaising directly with central government across to military medical staff within the Department of Health up to 25,000 members of the Armed Forces are now committed to support Op RESCRIPT and BROADSHORE, the largest MACA- military aid to the civil authorities operation in peace time.

10 Military liaison teams have been embedded into each of the 7 English NHS Strategic Health Authorities and 3 devolved nations SHA. These teams principal roles are to help plan and triage requests for MACA. Military medical, engineering and logistics teams have supported the NHS establishing Nightingale at the ExCel Centre in London with 4000 beds and are working on similar Hospitals being built in Birmingham, Manchester, Harrogate and Cardiff. 3 Field Hospitals, able to take up to 500 " step down" patients, have been offered to the NHS to allow the NHS to move patients out of acute Hospitals and thus concentrate on COVID 19 patients. 20 Pre hospital treatment teams are available to the NHS - these consist of a Medical Officer/ANP or paramedic leading a team of 5 military combat medics who it is anticipated will work along side NHS colleagues in ITUs. By 8 May, a further 45 teams will be available. Teams of Specialists are on standby to support British overseas territories including those in the Falkland Islands, Caribbean and Gibraltar.

In the wider military medical world teams that were previously concentrating on research into optimising physical performance are now analysing academic papers alongside NHS scientific staff to evaluate potential treatments, military Public health teams are working to analyse outbreaks in defined military communities, mental resilience training is being embedded into all military activity and all available military medical assets have been aligned to directly support the UK Government.

We are living in extraordinary times-none of us has ever experienced anything like this - and the Armed Forces Medical community is fully integrated providing decisive support to the national effort to combat COVID 19.

This is a message from:
Colonel Julian Woodhouse, Colonel Ian Gurney, Consultant Adviser General Practice- Army HQ Andover, Consultant Emergency Medicine- Plymouth, Associate Dean Army GP- Defence Medical Academy- Whittington, Defence Consultant Adviser EM- Birmingham, President Military Medicine Section- Royal Society of Medicine and Past President Military Medicine Section – Royal Society of Medicine.
The RSM has produced a number of podcasts focusing on the latest topics in healthcare. Listen online or download and listen on the go!

Our RSM Live channel hosts all the RSM webinars. These include; Q&A's, discussion panels and informative pieces. Get involved on social media with #RSMLive and take a look at our upcoming webinars.
COVID-19 Series: For health professionals, by health professionals
This new series is dedicated to giving healthcare workers on the frontlines regular and easy-to-access updates from healthcare leaders on COVID-19, as we navigate the challenges presented by the pandemic. Stay up to date with all upcoming videos by clicking the link below.
COVID-19 Series- Episode 7: Exploring the global pandemic and its unknown destiny.
Thursday 23 April 2020
12:30pm to 1:00pm
Professor David Heymann, Professor of Infectious Disease Epidemiology at The London School of Hygiene and Tropical Medicine, joins us to discuss the challenges of the world-wide pandemic, exploring the short and medium-term implications for populations across the world, and the importance of recognising that its longer-term destiny is currently unknown.
In Conversation Live with Jane MacQuitty
Wednesday 29 April 2020
7.00pm
Jane MacQuitty, award-winning wine and drink Writer, Author, Judge and Commentator, will be joining Professor Roger Kirby for an enthralling discussion on her successful career, her family history, the top 100 wines for the Times, charity work, wine and health, alcoholism, and the Vinters' livery company.

Stay up to speed by watching RSM lectures. Check out your Military Medicine YouTube channel and watch snippets and lectures from previous events.
We also have the RSM YouTube channel where you can discover and learn so much more from a broad spectrum of medical specialties. All for free!
Please note we are constantly updating and uploading videos where possible.
Professor Christopher Whitty: How to Control a Epidemic
18 October 2018
A lecture by Professor Christopher Whitty, Professor of Physic at Gresham College on methods for tackling an airborne disease like influenza are different from those for touch (Ebola), insect vector (Zika), water (cholera) or sexual transmission (HIV).
Last year the RSM hosted over 30 live streamed events for a variety of medical specialties. The RSM is proud to offer you live streamed events available to watch anywhere you have a stable internet connection.
The RSM Library offers extensive digital learning and online e-resources to members. You can enjoy unlimited learning any time you need and access to e-journals, e-books and 7 huge medical databases to support your clinical decision-making and research.

Not an RSM member? Check out our RSM memberships.
Population Smoking Characteristics and Cessation Behaviors in a Nationally Representative Cohort of Hispanic Veterans and Hispanic Non-Veterans
1 Dec 2019, Medline Journals
The proportion of Hispanics in the U.S. Veteran population is expected to increase rapidly in the next several decades. Although Veterans have a heightened smoking risk relative to the civilian population, few studies have examined whether this risk extends to Hispanic Veterans. The aims of the present study were to examine difference…
Here you will find related articles and websites that may be of interest to you.

RSM life in the time of COVID-19
14 April 2020, RSM
With coronavirus making its impact across the world, the RSM's CEO Michele Acton here shares how the RSM is adapting to these changing times.
Medicine: For schools and colleges - free videos
Updated regularly, Gresham College
An insightful collection of free videos, particularly for students studying medicine, compiled by Gresham College.
The Royal Society of Medicine,
1 Wimpole Street,
London
W1G 0AE
+44 (0) 20 7290 2991